Fayetteville Family Chiropractic Makes a Difference
Chiropractic Care Provides Wonderful Benefits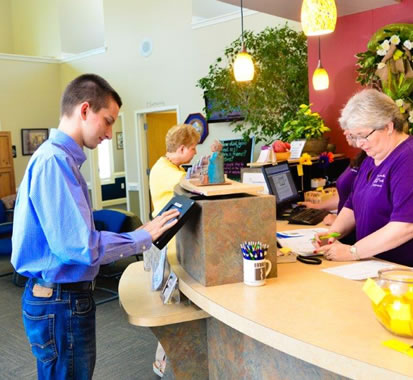 Chiropractor Dr. Jerry Fonke has one goal in mind. That is to give all families the opportunity to experience the wonderful benefits of chiropractic care. With a mission statement of, "True health is a God-given gift we all deserve. The chiropractic adjustment we provide makes receiving that gift possible", Fayetteville Family Chiropractic encourages those who have given up hope to give chiropractic a try. You will be amazed at how it can help you.
Fayetteville Family Chiropractic Can Help You
We help newborns to seniors well into their 90's. Dr. Jerry Fonke says "The ability to change the lives of individuals and families on a regular basis is indeed gratifying", he enjoys making a difference in the lives of his patients. Chiropractic offers many positive benefits including general wellness care, there is no need to wait for symptoms of illness to appear. Patients who follow our recommendations for care enjoy excellent results.
Ready to Begin Your Journey Toward Health?
Ready to get started with chiropractic care? Give our office a call and let us make a difference in your life!
Chiropractor Fayetteville NC | (910) 484-5999