Meet Dr. Christopher Long
The Road to Chiropractic…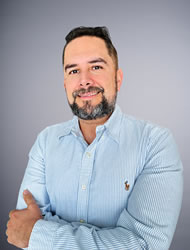 Dr. Christopher Long is a highly dedicated chiropractor at Fayetteville Family Chiropractic, where he brings a profound passion for holistic health and a deep understanding of the nervous system's intricate role in our overall well-being. In his undergraduate he spent a lot of time thinking and learning about biology at the cellular level. It's a journey of the mind that he often goes on. When he came to Fayetteville Family Chiropractic and learned for the first time of the vertebral subluxation- the misalignment of spinal segments that can exert pressure on nerves, affecting both sensory perception and internal organ function. This revelation sparked his enduring fascination with chiropractic care as a means to elevate health beyond symptom relief. He understands it now as a means of optimizing our health and performance so that we can all live our best lives. 
Over the years, Dr. Long's perspective on chiropractic and health has evolved significantly. While he initially believed that good nutrition, exercise, and quality sleep were the keys to achieving optimal well-being, he recognized that the removal of nervous system interference through chiropractic adjustments takes these fundamentals to a new level, profoundly impacting the body's innate healing capabilities.
Chiropractic Education
Dr. Long joined Fayetteville Family Chiropractic after earning his Doctor of Chiropractic at Sherman College of Chiropractic in 2023. Originally from Fayetteville, NC. He attained his B.S. at University of NC at Pembroke.
Dr. Long's commitment to professional growth is evident through his extensive additional accreditations and special training, particularly in advanced pediatrics. This expertise allows him to cater to the unique needs of patients of all ages, ensuring the highest level of care and support.
On a Personal Note…
Outside of his practice, you may find Dr. Long exploring the serene beauty of federal and state parks—a testament to his appreciation for nature and the tranquility it brings. He finds solace and inspiration in these outdoor adventures, further fueling his dedication to holistic health and the well-being of his patients.
When it comes to family, Dr. Long hails from a close-knit background, growing up with one brother and four sisters. Additionally, he has built a loving family of his own, comprising five stepchildren and one child of his own, fostering an environment of warmth, support, and unity.
Schedule an Appointment
Dr. Christopher Long's unwavering commitment to chiropractic care, his pursuit of knowledge, and his genuine care for his patients and their families make him a trusted and compassionate practitioner at Fayetteville Family Chiropractic. Contact us to book an appointment with Dr. Long.
---
Dr. Christopher Long | (910) 484-5999